Anti-Frost Pneumatic Tool Lubricant and Deicer
Reduce lost time for maintenance. Extend service life of your tools.
X831 CHILL KILL prevents freezing in pneumatic equipment while lubricating working surfaces.
Your pneumatic equipment can become damaged and even inoperable when freezing moisture builds up around valves and ports.
X831 CHILL KILL is an extreme pressure lubricant and deicer designed to maintain film strength in severe weather – and eliminate freezing moisture in air systems.
The CHILL KILL lubricant is easily fed by air line lubricators in oil reservoirs or by oil can. Competing alcohol-based products damage your equipment and provide no lubrication.
Zircon has been making X831 CHILL KILL Anti-Frost Deicer for more than 30 years – with tremendous success.
Why choose X831 CHILL KILL?
Eliminates freezing moisture in air lines and around ports & valves
Excellent lubrication qualities
Won't harm or corrode equipment like alcohol-based products
Improves productivity
Reduce cost of downtime
Deicer
Watch Our Freeze Control Products Video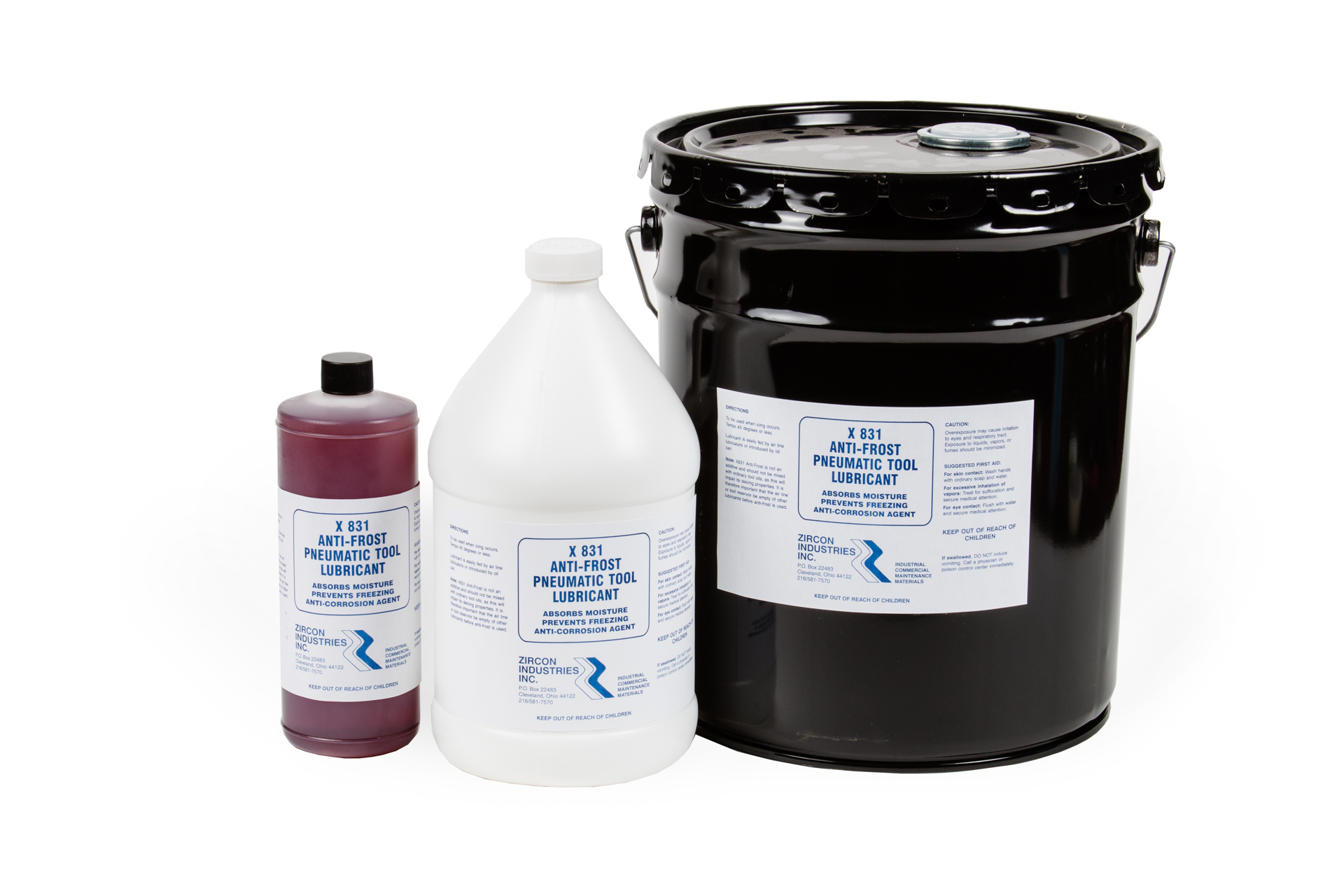 PACKAGED
BULK:
12 quart/case
4×1 gallons/case
5-gallon pails
ADDITIONAL INFORMATION